Today was my first day of Dental Hygiene school!!! :)
Rockin' scrubs and tennis shoes all day really AIN'T BAD y'all! :)
But carrying all this crap around was... I think I am going to have to become an official dork and purchase a rolly...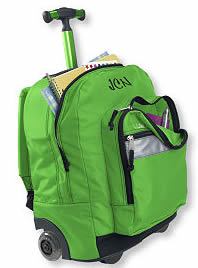 On second thought, I might just have to break my back before I can resort to that ... yuk!
The weekend before last... [gosh, I'm jus catchin up...] The class of 2012 threw all of us newbies a Dental Hygiene School Welcome BBQ. Below is my "big sister" Jennifer and I. She will be like my mentor throughout the first year.... She's super sweet and I've known her for a while. Jennifer works as a dental assistant at the dentist I go to, and we have taken a few classes together in the past. Glad she got assigned to me!
And here are some of my fellow newbies... It was quite hilarious when the instructors were calling us Freshman's today. Freshman? Are you kidding me? We have all been busting out 4.0's to get into this program! Craziness I TELL YOU!
There are 22 students in my class and somehow there are 3 Amy's. Why couldn't my mom have given me my sisters "cool" name.... Chloe Grace Isabelle.... she even got a second middle name!! I've always been a little jealous. Amy is so mainstream.
I have a feeling Dental Hygiene school will be a lot different from what I have been doing. It almost feels like a sorority... I will be spending A LOT of time with these 22 people over the next 2 years. Everyone seems so nice; I cant wait to really get to know all of them!
I also got back to work today... even though I'll only be working 12 hours a week, I am glad I didn't quit entirely. I don't want to feel guilty for spending a little cheese here and there. So this is my remedy... 12 hours a week = no guilt. LOL.
Off to study.... Hope you all had an amazing weekend!! CIAO.