Since I was unable to post my song last night due to Blogger being down... thought I'd throw it in here!! Hope you enjoy... The Avett Brothers!
Alrighty then... NOW LETS GET TO IT!
[Friday Fill-In!!... I'm linking up with Wife of A Sailor! you should too!]
We haven't had a Homecoming yet... cause my man has yet to be deployed, so I must say my wedding day!!
It was a little crazy, well A LOT CRAZY! My husband got stuck in the elevator on his way down to marry me... he was an hour late to our wedding!! I was FREAK-I-N-G... he was nowhere to be found!! I had no idea where he could be? My best friend was like, "I'm going to make sure his cars still here".... at that point I was REALLY FREAK-I-N-G!! He had called the hotel's front desk from the elevator and told them to notify us, but they didn't. In the end, it all turned out beautifully! We were married on a beach at sunset, and ended up getting a free weekend stay at an amazing resort due to the "incident" :)
2. Were you a part of the joining the military question or did you sign up for the relationship when your man was already in the military? submitted by

Cammo Style Love
Before we started dating he had signed up for the Delayed Entry Program. Although he wasn't technically in the Marine Corps yet... he kinda was! We spent 7 wonderful months together before he left for boot camp, and married about 6 months after he got orders to NC.
I didn't know much about the military when he joined, but before I knew it I was soon thrown into this world.... and I LIKED IT. There is so much pride tied to being a Marine Wife!
3. What is your favorite Disney movie and why?
submitted by

Raising Roscoe
I love The Fox and the Hound. I know its not one of Disney's most iconic films, but it touched my heart. I have always loved animals...
4. What is your favorite family activity to do on the weekends?
submitted by

Destination: RN!
5. Where do you secretly wish you could be stationed with you/your SO's

line of work (realistically speaking, not everyone can be stationed on NAS Fiji)?
submitted by

Wookie & Co.
Hawaii, I have known a few Marine fam's that have got orders there and each one of them LOVE/LOVED it!!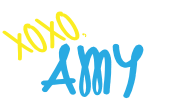 Hope you gals have a wonderful weekend! ;)